German Industry Association for fitness and health e.V.
DIFG e.V. is the German industry association for companies in the fitness and health market. Our members are fitness equipment manufacturers, software providers, consulting companies, service providers and franchise providers. In addition, we advocate for stakeholders in the markets of fitness, health, sports, prevention and therapy as a whole. We are the point of contact for politics, business, media and science.
New DIFG position paper on the second Corna Lockdown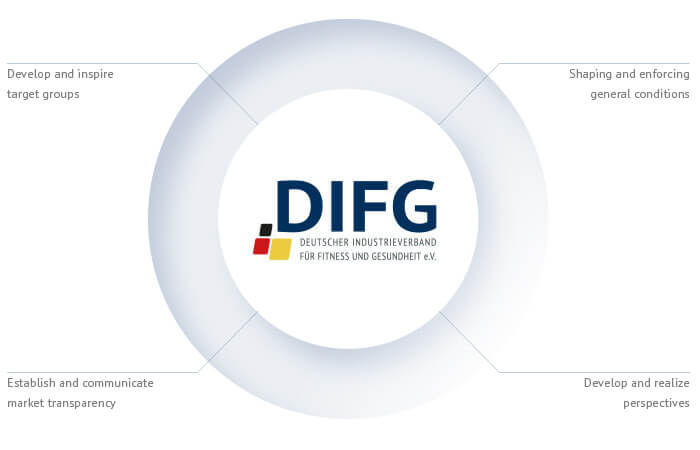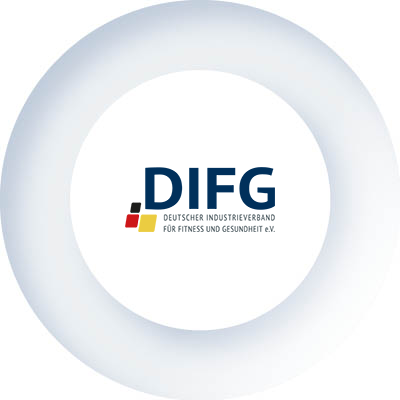 I. Devolop and inspire target groups
II. Shaping ad enforcing general conditions
III. Established and communicate market transparency
IV. Develop and realize perspectives
New DIFG position paper on the second Corna Lockdown
Almost 10,000 fitness and health businesses are affected by the new closure order issued by the federal and state governments – as was the case during the first lockdown this year. With the accompanying increase in inactivity, corresponding negative consequences for health and additional healthcare costs of around 1.8 billion euros are to be expected.
Current studies conclude that German fitness studios are not corona hotspots. On the contrary, they make an important contribution to keeping the population healthy. Supported by a recent expert report by Prof. Dr. Henning Wackerhage of the Technical University of Munich, the DIFG therefore advocates responsible alternative measures for the reopening of German fitness studios.
The current position paper, in which the DIFG takes a stand on the second Corona lockdown and advocates alternative measures instead of closures, as well as the expert opinion by Prof. Dr. Wackerhage can be downloaded here.
"Representing the interests of fitness industry providers is crucial.
The DIFG does goal-oriented work here. In addition, there is a network for synergies and information for all areas of our industry."
Ulfert Böhme
Managing Director – Johnson Health Tech. GmbH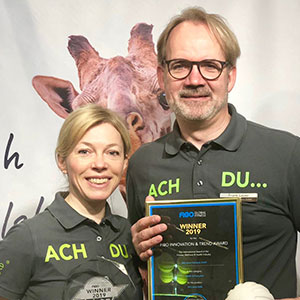 "I have found DIFG's initiatives and efforts during the Corona crisis to be very helpful, supportive and informative. Thank you for your commitment and keep up the good work!"
Frank Lause & Dr. Tanja Kühne
Owner & GF of BALLance Concepts GmbH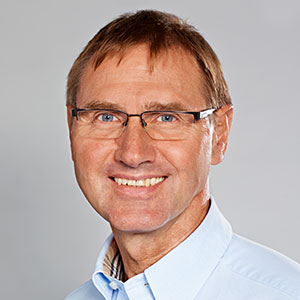 "I have found DIFG's initiatives and efforts during the Corona crisis to be very helpful, supportive and informative. Thank you for your commitment and keep up the good work!"
Dr. Hartmut Wolff
Managing Director Sports & Prevention GmbH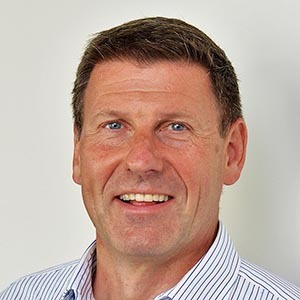 "Life Fitness' membership, which has existed for many years, is based on the certainty that the association professionally and competently represents the interests of the association members, and thus of the entire German fitness industry, and places them at the forefront of its work. A great compliment for the successful association activities."
Eckbert Ganns
Managing Director Life Fitness Europe GmbH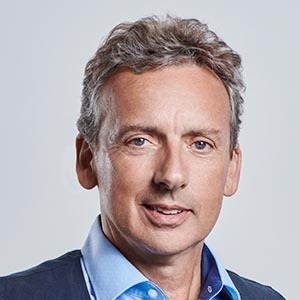 "We appreciate DIFG as a competent and serious representative for our industry!
Especially during the current Covid 19 phase, everyone can see that.
Here, colleagues act with enthusiasm and passion for the fitness and health industry!"
Thomas Nemmaier
Managing Director – Deputy CEO Aciso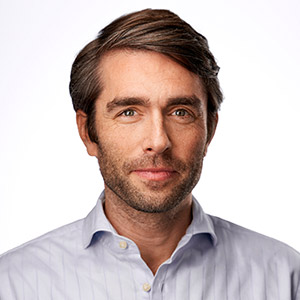 "At Urban Sports Club, our goal is to inspire people across Europe to get involved in sports, exercise and health. To achieve this and drive our business forward, we have to make important decisions every day. In doing so, we appreciate the advice and collaboration we receive from DIFG's experts."
Benjamin Roth
CEO & Co-Founder Urban Sports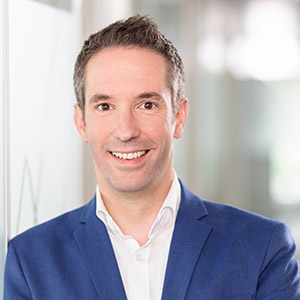 "Every industry needs someone to look after it. DIFG has been doing this successfully in the fitness industry for years. As a software manufacturer and financial service provider for the fitness industry, we can ideally align our products to the industry through our membership in the DIFG. The strong communication network of the DIFG as well as the positive reputation of all members helps in this. The opportunities offered by the DIFG make membership attractive on several levels."
Holger Stollenwerk
Managing Director intratech GmbH
Previous
Next